Women sentenced over Dungannon sham marriage case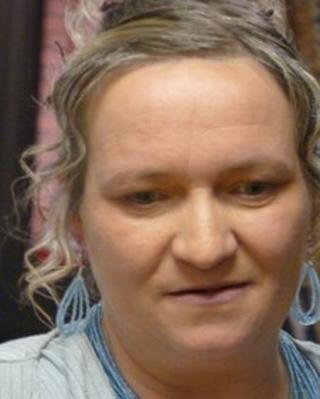 Two Polish women have been sentenced for conspiring to cheat UK immigration rules by staging a sham marriage.
Agnieszka Kobus, 43, from Chestnut Grove in Aughnacloy, County Tyrone, was arrested when she attempted to marry a Pakistani man in Dungannon on 17 October 2012.
The ceremony was stopped by Home Office Immigration Enforcement officers.
Hanna Adamczyk, 42, who was living at the same address, had agreed to act as a witness at the ceremony.
Kobus was sentenced to 12 months for her part in the plot: six months will be served in custody with six months on licence.
Adamczyk, 42, was given a 10-month sentence, suspended for two years. She had flown from Poland to take part in the plot.
Both women, who have been on bail since their arrest, were found guilty at Dungannon Crown Court last month.
Pakistani man Muhammad Zafran, 28, the would-be groom, was sentenced at Dungannon Crown Court to 16 months in jail on 23 May 2013.
Zafran has since been deported from the UK.
Liam Byrne, from the Home Office, said: "These women were prepared to conspire with someone they barely knew, in an attempt to cheat the immigration system.
"Immigration crime is not victimless. The gangs involved often have links to serious organised crime. We will continue to make life as tough as possible for those who seek to abuse the system.
"The Home Office is cracking down on sham marriages and those who seek to cheat immigration laws face prosecution and conviction," he said.
A sham marriage or civil partnership typically occurs when a non-European national marries someone from the European Economic Area as a means of attempting to gain long-term residency and the right to work and claim benefits in the UK.