Northern Ireland fake alcohol operation launched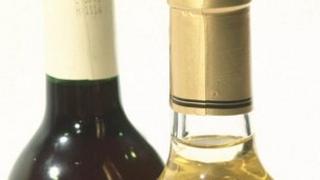 The Trading Standards Service has launched an operation to detect the sale of counterfeit alcohol in Northern Ireland over the festive period.
Trading Standards inspectors will visit pubs with equipment designed to detect fake alcohol.
Fake alcohol has been known to contain toxic substances such as methanol, more commonly used in antifreeze, drain cleaner and paint stripper.
It can have devastating effects on the consumer's health.
Those caught selling it can face fines and possible imprisonment.
Trading Standards Service said consumers and traders who suspect counterfeit alcohol being sold should contact Consumerline on 0300 123 6262, or make an online report at www.consumerline.org.