Budget Energy announces 6.5% electricity price increase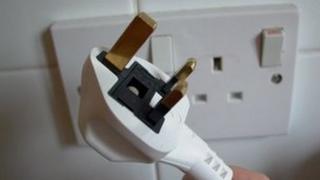 A firm that supplies electricity to 50,000 customers in Northern Ireland is putting its prices up by 6.5%.
Budget Energy said the increase - that comes into effect on 27 December - was in response to a substantial rise in wholesale electricity costs.
It is the second time it has raised prices this year, the previous increase was in July.
At that time, the firm said its prices were 11% below Power NI and Airtricity standard charges.
However, the latest price rise means that gap will narrow to 5%.
The company said: "This was not an easy decision to make, however, Budget Energy will continue to uphold our promise to the Northern Ireland consumer by offering the most competitive and the cheapest standard rate for electricity in Northern Ireland.
"The price remains 5% cheaper than Power NI or Airtricity standard rate, with no additional or hidden charges for top-up or calling us."
Budget Energy, which is based in Londonderry, entered the market after de-regulation in 2010.