Danske bank predicts NI house prices growth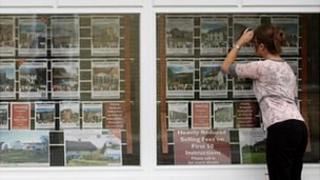 House prices are predicted to grow by almost 5% next year, according to Danske Bank.
It says "a true recovery is under way" and forecasts more growth next year than previously thought.
Chief economist Angela McGowan predicts house price increases of 4.9% in 2014 - the average property in Northern Ireland is around £99,000.
She also said that potential buyers must be mindful that interest rates "will probably rise in mid-2015."
She added: "When applying for a mortgage people need to consider affordability not just now, but in years to come."