Gas supply company Firmus to be sold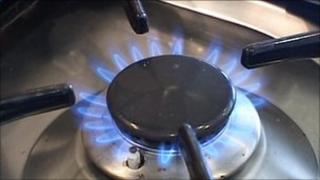 Firmus energy, the gas supply company, is set to be sold to a London-based infrastructure fund.
Firmus supplies about 40,000 customers in greater Belfast and a further 20,000 in areas outside the city, referred to as the 'ten towns.'
It also has an electricity supply business.
The company is currently owned by Bord Gais, the Republic of Ireland's state owned energy firm.
Bord Gais has agreed to sell a large chunk of its assets for 1.12bn euros (£942m).
The sale involves three parties:
Icon Infrastructure which will take control of Firmus;
Brookfield, a Canadian asset manager, which is buying Bord Gais's onshore wind assets
Centrica, owner of British Gas, which is buying a gas and electricity supply business in the Republic of Ireland along with a power station.
The three buyers have 'preferred bidder' status, meaning the deal is not yet finalised but is expected to complete early in 2014.
The sale is part of the Republic of Ireland's bailout deal which involved an agreement to sell some state assets.