Arlene Arkinson inquest: Robert Howard aid decision 'next week'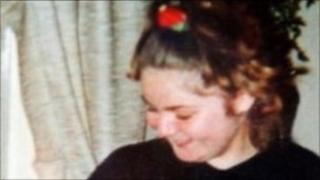 A convicted child killer and rapist will learn next week if he will get legal aid for an inquest into the death of a schoolgirl he was cleared of murdering, a court has been told.
The justice minister is to decide whether Robert Howard will get funding to be represented at the hearing into the disappearance of Arlene Arkinson.
Howard is seen as a crucial witness.
He has launched judicial review proceedings in a bid to force the authorities to come to a decision.
Fifteen-year-old Arlene, from Castlederg, County Tyrone, went missing in August 1994 after a night out at a disco in Bundoran, County Donegal. Her body has never been found.
Disappearance
In 2005, Howard, who formerly lived near her home, was acquitted of her killing.
The jury was unaware that by then he was already serving life for raping and killing a girl from south London.
Fourteen-year-old Hanna Williams' body was found at a cement works in Northfleet, Kent, in March 2002.
A long-delayed inquest into the circumstances surrounding Arlene's disappearance is due to begin next April and last for up to nine weeks.
In the High Court in Belfast on Monday, Howard's legal challenge was put on hold following confirmation of the development.
The judge was told submissions on the funding issue will be made to the minister later this week.
A lawyer for Howard said: "We are being told it might be reasonable to expect a decision one way or another on the (legal aid) application by Monday."
On that basis the judge agreed to adjourn the case until early in January.
Howard has already failed in a previous High Court bid to block the inquest.
His legal team said the move was an attempt to undermine the not guilty verdict returned against him in 2005.
They said that the inquest was being used as a way of reopening issues surrounding the case because the Arkinson family were unhappy with the outcome of the criminal trial.
In 2011, a judge dismissed his application for a judicial review of the decision to hold a tribunal.