Entertainment law firm SmithDehn looks at Derry base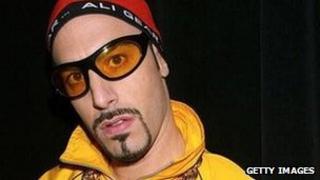 A top entertainment law firm that defended Ali G star Sasha Baron Cohen in a high-profile libel case could be setting up an office in Londonderry.
New York-based SmithDehn could employ 75 staff within five years, according to legal industry magazine The Lawyer.
The firm took part in the Northern Ireland investment conference in October.
At that time, it expressed an interest in developing a presence in Northern Ireland.
Founding partner Russell Smith first revealed his plans to the Irish News during his visit, and now more details have emerged.
Relocate
The Lawyer reports that the firm is in negotiations with Invest NI about potential financial support.
Invest NI said it could not comment at this time.
SmithDehn has already teamed up with the University of Ulster and one of its clients, HBO, to launch a media law course for legal graduates.
The Lawyer said the aim of that course could be to train recruits for the possible new office.
It has also reported that the firm's founding partner Russell Smith will relocate to Northern Ireland for a year if the project goes ahead.
Mr Smith has handled a number of cases arising from controversial films and television shows involving Sasha Baron Cohen, including Borat, Bruno and Da Ali G Show.
He also worked on the Bloody Sunday Inquiry.