Men charged with courthouse assault in Belfast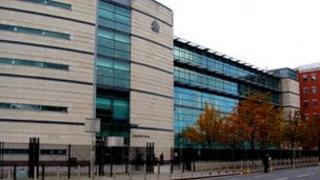 Two men have been charged with assaulting police at a courthouse in Belfast city centre.
The pair, aged 32 and 33, are also charged with disorderly behaviour and resisting police.
The alleged assault took place at the Laganside court complex on Oxford Street on Tuesday.
The men are due to appear before Belfast Magistrates' Court next month.