Two men arrested over Belfast bomb attack are released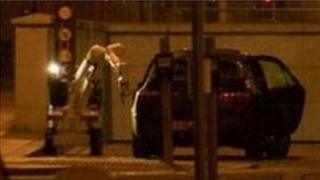 Two men arrested for questioning about a bomb attack in Belfast city centre last month have been released unconditionally.
The 34-year-old and another man aged 44 were arrested in north Belfast on Wednesday.
The device partially exploded inside a hijacked car at Victoria Square car park on 24 November.
A masked gang had placed a bomb on board and ordered the driver to take it to the shopping centre.