Armagh man on 9m euro fuel-laundering charge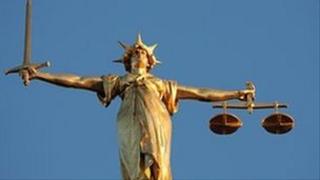 A County Armagh company director has been charged in connection with an alleged 9m euro (£7.5m) diesel-laundering operation.
Paul Haughey, 34, of St Joseph's Place, Crossmaglen, was arrested by appointment in Dublin on Tuesday.
The charges relate to an incident at Corragarry, Castleblayney, in County Monaghan in September 2011.
A detective told the court Mr Haughey was allegedly caught red-handed after surveillance had been carried out.
The police officer told the judge at Dublin District Court that he was objecting to bail due to the seriousness of the charge.
He said Mr Haughey, who has not yet entered a plea, was seen on a tanker containing green diesel. He added that laundering materials and a filtering apparatus were found at the scene.
The court heard it was believed there had been 30,000 litres of green diesel in the tanker and a further 110,000 litres in the yard, resulting in a loss in revenue of 70,000 euros (£58,000).
Lost revenue
The officer said the operation was capable of laundering 18m litres of diesel per annum, resulting in 9m euros in lost revenue.
The detective agreed with a defence lawyer that Mr Haughey had been arrested by appointment and had given an explanation for being in the yard.
The court heard Mr Haughey was a director of a company that had a three-year contract with Dublin City Council to install water meters.
The judge set bail in Mr Haughey's own bond of 7,500 euros of which 2,500 euros in cash must be lodged.
He also said a 15,000 euros (£12,400) independent surety was required and two-thirds of that amount must also be lodged in cash before he could be released.
The father-of-three was also ordered to surrender his passport and not apply for new travel documents.
He is due to appear at Cloverhill District Court on 14 January.