Northern Ireland firm Turkington Holdings makes £25m loss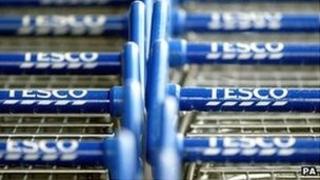 Turkington Holdings, a major Northern Ireland property firm, made a loss of more than £25m in 2012 after writing-down the value of its assets.
The Portadown-based firm has also agreed a "comprehensive restructuring" of its £75m bank debt.
It followed "lengthy negotiations" with Ulster Bank. Turkington has been selling assets in recent months.
The accounts state it has now sold "the majority" of its investment properties.
It said this would be reflected in future financial statements.
Those sales include the Tesco Extra development in Newry which was sold to Scottish Widows Investment Partnership for more than £30m.
Other recent sales include the James House office block in Belfast's Gasworks which was bought by Threadneedle Investments for just over £10m and Law Society House in Belfast which was sold to a local investor for £4.25m.
The scale of the write-downs can be seen in the details of those transactions: prior to their sales James House had a balance sheet value of £15m while Law Society House had a balance sheet value of £9.5m.
Almost every major property firm in Northern Ireland has had to drastically write-down the value of its assets to reflect the impact of the property crash.
The Turkington accounts, which were filed just before Christmas, showed that setting aside those big one-off items, the firm made a pre-tax loss of £866,000.
The directors' statement said the results are "in keeping with the difficulties being experienced across the property market".
It adds that the directors were "encouraged" by the recent trading activities of the group which includes an improvement in operating performance.
Referring to the restructuring of the Ulster Bank borrowings, the directors stated it would provide the group with "necessary financial stability... for the foreseeable future".