Two men appear in court accused of blackmailing businessman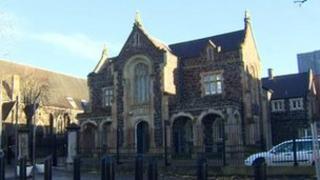 Two men have appeared in court charged with blackmailing £6,000 from a businessman.
William Ian Robinson, 36, and David Andrew Kealey, 33, are accused of blackmailing the money from a businessman on dates between 16 December and 17 January.
They are also accused of intimidating the man from his home on the same dates.
No application for bail was made so the men were remanded in custody.
The court heard the charges against Mr Robinson, from Beechwood Drive, Balnamore, Ballymoney, and Mr Kealey, from Burnside Park, Coleraine, arose after a proactive investigation carried out by the serious organised crime branch when officers raided a number of properties in County Antrim.
Three people were arrested and a car was seized during the police operation.
A 35-year-old woman who was arrested during the operation was released on police bail pending further enquiries.
A detective constable told Ballymena Magistrates' Court on Saturday he believed he could connect the accused to the charges.