Portstewart murder appeal: Judgement reserved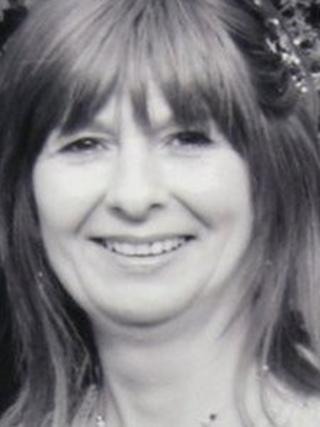 Judgment has been reserved in an appeal by a man jailed for killing his ex-lover in a County Londonderry laundry.
Fred McClenaghan is seeking to overturn his conviction for murdering 54-year-old Marion Millican by claiming his shotgun went off by accident.
Following a two-day hearing, senior judges said they would give their verdict "pretty quickly".
Mrs Millican, a mother of four, was shot in the chest at her workplace in Portstewart, in March 2011.
She died at the scene.
Murder trial
The victim had been in a relationship with McClenaghan, 51, which ended months before the killing.
During the murder trial, her husband told how they had been trying to rekindle their marriage at the time she died.
Ken Millican described finding his wife's body on the floor of the laundrette on the day of the killing, and his failed attempts to locate a pulse.
The weapon used was an antique double-barrel shotgun which dated back to the late 19th century.
McClenaghan, formerly of Broad Street, Magherafelt, is serving a minimum 16 years prison sentence for murder.
His case has always been that the gun went off unintentionally during a struggle in the laundrette.
Defence lawyers argued that his hopes of proving the killing was accidental were dashed by protocol breaches in examining the hair-trigger weapon.
Mental illness
It was alleged that serious flaws occurred during the testing process.
A further ground of appeal centred on a claim that McClenaghan's responsibility was diminished by mental illness and coming off anti-depressant medication before the shooting.
His legal team claimed a defence toxicologist was wrongly excluded from commenting on the scale of impairment the withdrawal would have caused.
Counsel for the prosecution argued that the trial judge only placed a small limit on his evidence after becoming uncomfortable with his degree of expertise in that area.
Pressed on the issue of the toxicologist's evidence on diminished responsibility, Richard Weir QC acknowledged: "If he was excluded in that total way I have to accept that was a bridge too far."
Following arguments the three appeal judges reserved their verdict.
Lord Justice Girvan, sitting with Lord Justice Coghlin and Mr Justice Gillen, said: "We will think about the submissions and be in a position to give our decision pretty quickly."