Whitehead search: Man held over explosives and weapons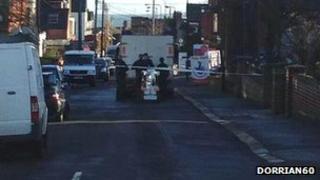 A man arrested in Whitehead, County Antrim, is being questioned on suspicion of having firearms and explosives in suspicious circumstances.
The 51-year-old was arrested after a house on Edward Road in the village was searched on Thursday afternoon.
A security alert connected to the search operation has now ended.
Police have not released any details about what was found during the search.