Third bomb alert ends in Broadlands area, Carrickfergus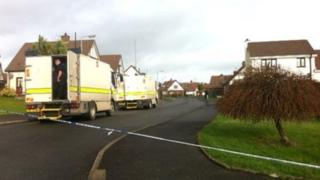 A security alert has ended in the Broadlands area of Carrickfergus, County Antrim.
It is the third such incident in the area in just over a week.
The latest alert followed the discovery of a suspicious object and residents had to be evacuated from their homes.
Army bomb disposal experts found two objects at the scene which have been declared "elaborate hoaxes", and residents have been allowed to return to their homes.
Previous alerts on 19 January and 20 January were also hoaxes.
Residents said they followed other incidents in the area at the start of the year.
In one of these an oil tank was set on fire.