Rhino horn stolen from Michael Flatley home in Cork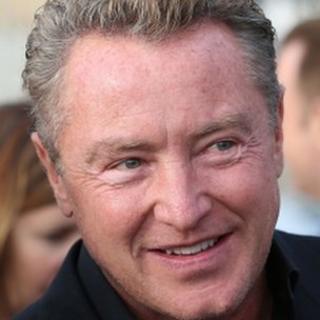 A rhino horn has been stolen during a break-in at the County Cork home of Lord of the Dance creator Michael Flatley.
Mr Flatley and his family were at home in Castle Hyde at the time of the break-in.
They raised the alarm when they heard intruders in another part of the house.
The burglars got away before police arrived. It is believed the horn was specifically targeted by the raiders.
Irish state broadcaster RTE said it would be valued at up to 200,000 euros on the black market.
It is believed to have been cut off a stuffed rhino head, which was mounted in a safari room in the house.
The rhino horn is understood to be the only item taken during the raid.
Police have appealed for anyone with any information about the burglary to get in contact with them.