Northern Ireland pensions bill criticised by NIPSA union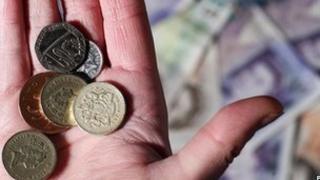 A bill to make major changes to public sector pensions has been criticised by the union NIPSA.
The bill was passed by the Northern Ireland Assembly on Tuesday.
The Public Service Pensions Bill aims to move pensions to a model based on average earnings with the pension age linked to state pension age.
Finance Minister Simon Hamilton said it was "a complex piece of legislation in its scope and its impact".
However, Bumper Graham of NIPSA said it was "bad news for almost a quarter of a million public servants".
He added: "They've been paying more for their pensions and still have to pay more and now it's been confirmed they're going to have to work a lot longer to get a much reduced pension.
"But it's not just 250,000 public servants who are affected, they're going to have to work an extra eight years at least - that's a fifth of their working life - and that's going to deny young people employment opportunities by the fact that public servants are going to have to work a lot longer to get their pensions."
Chancellor George Osborne has announced that the state retirement age would go up to 68 sometime in the mid-2030s.
On Tuesday, the DUP's Paul Girvan said that if the Stormont assembly had not moved on public service pensions "Northern Ireland would have to foot the bill".
The bill was passed by 77 votes to 13.