House prices 'on way up' says research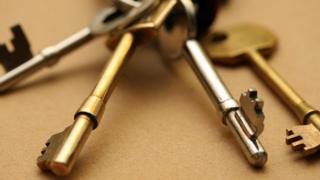 House prices in Northern Ireland were marginally higher at the end of 2013 than the start of the year, according to research.
The figures are contained in the latest University of Ulster quarterly house price index.
They show that in the first quarter of 2013 the average price was £131,128 and by the end of the year it was £132,922.
The price figure is based on 1,758 transactions, the highest number of sales since 2007.
The report is produced in partnership with the Northern Ireland Housing Executive and the Bank of Ireland.
Alan Bridle, UK economist at the bank, said the Belfast market was "out in front in terms of activity levels".
Average price
It accounted for about 40% of the total volume of sales reported during the fourth quarter of 2013.
He said the overall market "appears to have come into 2014 with a healthy momentum" with the overall outlook for prices, transactions and mortgage volumes looking relatively positive.
The area with the highest average price is North Down at £171,829, the lowest is Londonderry/Strabane at £99,322.
The NI Residential Property Price Index, produced by Stormont's statistics agency, is due to publish its edition for 2013's fourth quarter later this month.
Northern Ireland suffered one of the most severe property crashes in economic history and house prices are still about 50% lower than peak values in 2007.