MLAs told no school will lose money over budget changes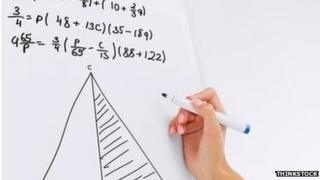 The education committee at Stormont has heard assurances that no school will lose money over planned change to budgets.
Some members expressed concern that a short-term solution is only a sticking plaster and schools may suffer in the future.
A large number of people wrote to protest about the proposed new system.
The Department of Education received 15,000 responses to its proposals.
Most parents and teachers disagreed with changes to the way money would be reallocated.
Seventy-seven percent opposed the use of free school meals to determine which schools should get more money.
Six hundred schools believed they would face budget cuts of up to £40,000, but the minister for education has told the assembly that no school will lose funding as a result of the changes he has made.
Schools that believed they would face budget cuts have been reprieved, but members of the education committee fear that is simply a "stay of execution".
Schools that were due to gain a lot of money will still benefit, but perhaps not as much as they had hoped.
Concessions
An interim fund of hundreds of thousands of pounds would be set up to cover those still facing small budget cuts, but it is understood that would only last for one year.
The concessions were put to the education committee on Wednesday.
The chair of the education committee, DUP MLA Mervyn Storey, said that if proposals to redistribute school funding in Northern Ireland were not changed they would be "heading for the executive" and would "be stopped".
He said the proposed changes were "unfair and uneven".
Mr Storey said that under the original proposals 80% of primary schools would lose money.
He also expressed disappointment that senior officials from the Department of Education (DE) were unable to provide actual figures for each school budget.
DE finance director Trevor Connolly, who was briefing members on the 15,000 responses to a consultation on the scheme, said the minister had made no final decision and so he was not in a position to provide such detail, but he did confirm that the minister had said no schools would lose money in the next financial year as a result of the funding changes.
Sinn Féin West Belfast MLA, Pat Sheehan, backed the minister's plans.
He said if the promises that no school would lose out turned out to be untrue, he would stand up and join the protesters.
'Final proposals'
"Instead of creating a storm around this, I think we should look at the situation calmly. Let's wait for the final proposals and the minister's final decision, he said.
"We've got a good news story here.
"There's more funding going into our schools and the minister has said clearly that there will aren't going to be any losers."
Mr Connolly said the education minister was "fully aware of the importance of getting information out to the schools".
He said the minister planned to write to all schools in the next two or three weeks to give them notification of their allocation.
The committee has a week to respond so that schools can be told their budgets for the next financial year.