Queen's University Belfast academic in children's services call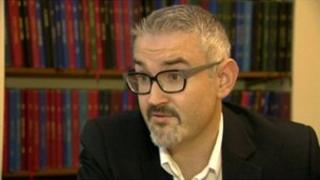 An academic from Queen's University Belfast has called for a more rigorous evaluation of how taxpayers' money is spent on improving children's lives.
Dr Liam O'Hare said value for money was far from being guaranteed.
He said that was despite Northern Ireland's place among the global leaders in assessing the quality of children's services.
Dr O'Hare was speaking ahead of an international conference in Belfast called Improving Children's Lives
"We're calling for three things really," Dr O'Hare said.
"Number one is for people to work together across all different services, so health, education, social care and justice.
"Number two to make sure services are making real changes in children's lives - improving their outcomes.
"And number three for people to understand that this isn't just the right thing to do this is a responsibility of the UK government to do this."