Paramedic struck off over empty tank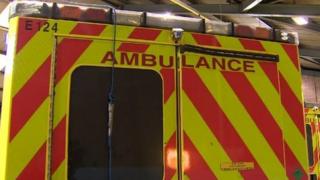 A Northern Ireland paramedic has been struck off for allowing an ambulance to run out of fuel on an emergency call.
A Health and Care Professions Council (HCPC) panel heard David Hope did not take action when a trainee told him the ambulance had only one-quarter of a tank of fuel.
The ambulance stopped on the way to the call, causing a delay of 20 minutes while another ambulance responded.
Hope then asked a technician to say the vehicle had stopped due to dirty fuel.
The paramedic, who had 34 years of experience, can reapply to the HCPC register in five years.
An interim suspension has been put in place to cover any planned appeal.
Nicola Bastin, the chair of the conduct and competence committee that considered the case, said: "The panel finds by the very nature of his misconduct that the registrant was impaired at the time as he acted dishonestly and failed to properly supervise a junior colleague.
"His actions caused a delay in a patient being treated and therefore had the potential to cause patient harm. At the time he had served 34 years as a paramedic and should have been fully aware of what was required of him.
"Given the particular nature of the registrant's misconduct, especially the dishonesty found, the need to uphold proper professional standards and maintain public confidence in the profession would be seriously undermined if a finding of impairment were not made."
The Northern Ireland Ambulance Service said in a statement: "Internal procedures had commenced into the allegation, but were closed without outcome due to the change of employment status of the individual."