Man jailed over child images and extreme pornography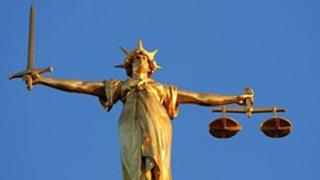 A man convicted of making indecent images of children and possessing images of extreme pornography has been given a 15-month sentence.
William John Bate, 55, from Belfast's Albertbridge Road was found guilty by a jury earlier this year.
He will spend seven-and-a-half months in custody with the remainder on supervised licence.
During the trial, the jury heard that 269 images of children were found on his laptop.
The trial heard that 50 of those images were in the two most serious categories.
The offences came to light when police searched Bate's east Belfast home.
He tried to shift the blame for the presence of the images onto a number of other people, including his elderly mother and a 12-year-old child.
'Disgraceful conduct'
Bate's barrister spoke of the "limited timeframe" of offending, saying the images were transmitted to Bate's laptop over a period from 19 July to 23 July, 2009.
The barrister said his client was "an isolated man without meaningful employment or a meaningful relationship in life".
Sentencing Bate, Judge Corinne Philpott told him he had "failed to accept any form of responsibility", even blaming a child for potentially putting the images in his computer.
She said: "Mr Bate, your conduct has been disgraceful.
"You tried every legal loophole you could take and you argued every technical point that you could argue. You blamed everybody possible for this behaviour, including the people who set the computer up for you."
Bate was placed on the Sex Offenders Register for 10 years.