Omar Qaradhi: Jordanian Paralympic athlete's trial begins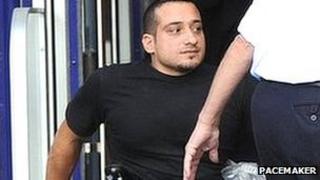 A Jordanian Paralympic athlete has pleaded not guilty to sexual assault charges.
A jury is being selected at Antrim Crown Court for the trial of Omar Qaradhi.
The powerlifter faces three charges of sexually assaulting a woman and two girls while at a training base at the Antrim Forum in the run-up to the London Paralympics in 2012.
No evidence is expected to be heard on Monday.