UTV profits and revenues fall, but outlook brighter for 2014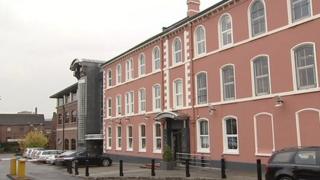 UTV Media, the Belfast-based broadcaster, made a pre-tax profit of £17m in 2013, down from £20m in 2012.
Revenues also fell from £112m to £108m, which the company said reflected "difficult market conditions" in the first half of the year.
The firm said revenues began to grow again in the second half of 2013 as the overall economy improved.
It said that improvement had continued into 2014 "with all divisions recording good growth in the first quarter".
John McCann, the group chief executive, said that a particular recovery was evident in the Republic of Ireland where, after five years of decline, television advertising recorded growth of 11% in the second half of 2013.
The accounts contain more details of UTV's reorganisation of its new media business.
Earlier this year the firm sold its 50% stake in Propertypal, the property sales website.
It said UTV Drive and Recruit NI have also been sold or are held for sale, and the firm is in the process of selling UTV Connect.
The remaining new media operations, Tibus and Simply Zesty, have been subsumed into the television division.
The reorganisation has led to a one-off charge of £1.2m.