Derry man admits sexual abuse of 14-year-old boy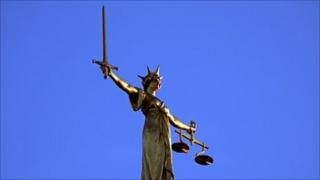 A former Derry City Council swimming instructor has admitted a series of sex offences against a teenage boy.
Brendan McGowan, 69, from Brewsters Close, abused the 14-year-old over four years in his flat in the Bogside in Londonderry.
He pleaded guilty to a total of nine sex offences when he appeared at Londonderry Crown Court on Friday.
The court heard that McGowan, who was released on bail to be sentenced on Monday, was abused as a teenager.
The judge said there was an element of seduction in McGowan's behaviour towards the boy.
He had worked in the William Street Baths and Templemore Sports Complex.