Irish president's state visit 'takes relations to new level'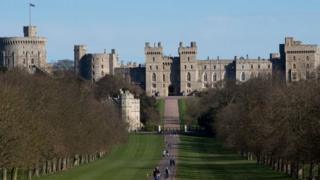 An historic state visit to the UK by the Irish president will take relations between the two nations to a new level, the Foreign Office has said.
President Michael D Higgins will be joined by his wife, Sabina, and the Irish prime minister, Enda Kenny.
The visit, the first by an Irish head of state, will begin on 8 April.
The president will address both Houses of Parliament, another first for an Irish head of state.
The Queen will stage a traditional state banquet in honour of her guest at Windsor Castle, Mr Higgins and his wife will visit the Royal Shakespeare Company in Stratford-upon-Avon and he will attend another major dinner at the Guildhall in the City of London given by the Lord Mayor.
A Foreign Office spokesman said: "This is quite a special state visit.
"It follows on from the Queen and Duke of Edinburgh, who went in May 2011 to Ireland. It was one of those visits that properly deserves to be called an historic visit."
During the visit, the Queen will host a reception for leading figures from Northern Ireland's cultural, political and business life.
A Buckingham Palace spokesman said they recognised the special nature of the state visit.
"What we have is a genuine desire on behalf of the Queen to repay the kindness that was shown to her in Ireland," he said.
He added that the Queen had taken a strong interest in the planning for the trip.
"She is, and wants to be across the detail," he said.