Loyalist community worker rape charge withdrawn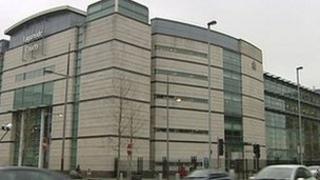 A loyalist community worker accused of raping a woman who later took her own life has had the charge against him withdrawn.
The decision to bring an end to current criminal proceedings against Belfast man David McConnell was made on a "without prejudice" basis.
It means the case could still be brought back to court at a later stage.
Mr McConnell, 35, with an address at Victoria Road, was charged with raping a woman in June 2013.
The alleged victim took her own life days later, police told a court hearing.
Death threats
Mr McConnell was at first granted anonymity amid death threats from loyalist paramilitaries.
Reporting restrictions were later lifted on the basis that those intent on harming him already know his identity.
At one stage, he was permitted to stay at an alternative address while out on bail because of the threat against him.
It has now been confirmed, however, that he is currently no longer facing criminal proceedings over the alleged rape.
The charge was withdrawn at Belfast Magistrates' Court last week.