Cash machine skimming device found in Newcastle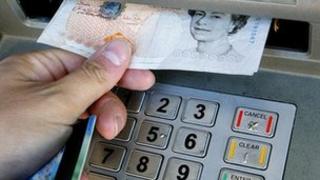 A device to steal people's bank details has been discovered on a cash machine in a seaside town in County Down.
The skimming device was discovered in Newcastle on Saturday.
Detectives have advised people to be vigilant when withdrawing money and to alert the bank and police if they notice anything suspicious.
Skimming devices are usually attached to the front of a cash machine, and a customer's card details are then copied when they withdraw money.
Small cameras may also be attached above the cash machine to record the customer using their PIN, enabling criminals to clone bank cards.
A police spokeswoman said people should make sure their PIN is concealed and be aware that anyone trying to offer assistance or trying to create a distraction may be trying to steal their money or bank card.