300 new jobs at Armagh health care company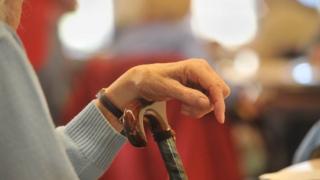 An Armagh-based company is to recruit 300 new workers in Northern Ireland and the Republic of Ireland.
Homecare Independent Living currently employs 1,200 healthcare workers in Armagh, Ballymena, Magherafelt, Sligo, Drogheda and Dundalk.
About 30 of the jobs will be based at the company's new Belfast office.
The remaining 270 posts will be in a variety of community-based roles. The company said it planned to start recruiting immediately.
Chief executive Mairead Mackle said the plan was to extend services into more rural areas.
"Our overwhelming experience is that people want to be cared for at home, in their own communities," she said.
"The best operators in the independent health care sector are making significant infrastructure investment at our own risk and this model has to be a prudent part of the health care mix in Northern Ireland."
Homecare Independent Living's clients include healthcare trusts and the Housing Executive. It also works closely with the community and voluntary sector to provide care services.
The company has a housing stock of 357 accommodation units and 160 fleet vehicles.