Two motorcyclists killed in separate Northern Ireland accidents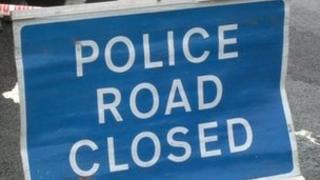 Two motorcyclists have died in separate collisions with tractors in Londonderry and Fermanagh.
A 28-year-old man died after his motorcycle was in collision with a tractor on the Baranailt Road, Limavady, about 12:20 BST on Saturday.
Two other men in their 20s, on a second motorcycle, were injured.
Richard Brown, 44, from Lisbellaw in County Fermanagh, died in an accident just after 20:00 BST on the Belfast Road in County Fermanagh on Friday.
Neither of the two tractor drivers were injured.
Police have asked for anyone who witnessed either collision to contact them.
Meanwhile, police have warned drivers and pedestrians to take extra care on the roads over the Easter holiday period.
Assistant Chief Constable Alan Todd said: "With many people enjoying some time off over the coming week, we are appealing to all road-users to exercise caution, as our statistics illustrate that, like any other holiday period, there is an increased risk of collisions.
"As many schoolchildren will be enjoying the holidays, road-users should also keep an eye out for increased numbers of children using or crossing roads, particularly close to schools, parks and leisure amenities, in addition to junctions and bus stops."