Electoral Commission warns of voter registration deadline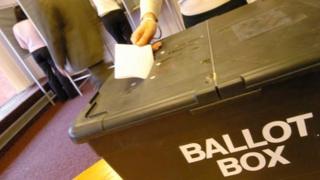 An independent elections watchdog has warned there is only two weeks left for voters to register to be eligible to vote in the local government and European elections on 22 May.
More than one million people in Northern Ireland registered to vote in last autumn's electoral canvass.
But the Electoral Commission said students and young people, those who have moved house, or those who failed to register, could miss out.
The deadline for registration is 6 May.
A media campaign is under way to encourage registration before the deadline. Either go online to AboutMyVote or call the hotline 0800 4320 712.
To register to vote, a person must be a British, Irish, European or Commonwealth citizen, aged 17 or older, and be resident in Northern Ireland for the previous three months.