C&C creating 25 jobs in Boucher area of south Belfast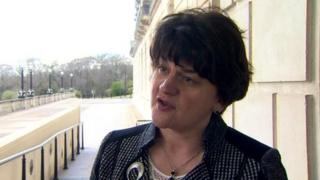 Twenty five jobs are being created by the soft drinks firm C&C in south Belfast over the next two years.
The company is investing £1.2m in a business support centre that would deal with administration and marketing.
The new centre will be based in the group's existing offices in the Boucher area. Invest NI is giving £250,000 towards the project.
Enterprise Minister Arlene Foster said it was an endorsement of NI as a location for expert services.
"The C&C Group must be applauded for creating much needed jobs and for expanding their Belfast operation," she said.
"It is testament to the company, which has been present in Belfast for over 100 years that it continues to develop and grow."