Schrader Electronics creates 241 jobs in County Antrim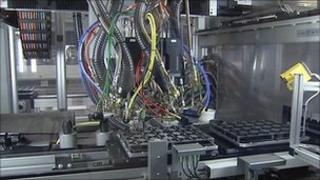 Almost 250 new jobs are being created at an electronics firm in County Antrim.
Schrader Electronics Ltd is investing more than £56m to create 241 posts at its Carrickfergus and Antrim sites.
The jobs will be put in place over the next three years.
The company makes tyre pressure gauges for the car industry. It employs about 1,000 people in Northern Ireland. Schrader Electronics is a division of Schrader International.
Invest NI has offered £9.7m support, partly funded by the European Regional Development Fund.