Victim and Witness Care Unit: New information service for NI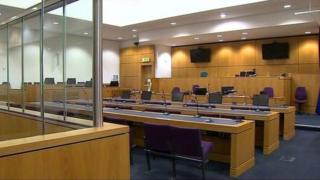 A new service to keep victims and witnesses of crime informed of progress in court cases they are involved in has been introduced in Northern Ireland.
The Victim and Witness Care Unit has been launched by the Public Prosecution Service (PPS) and the police.
The unit is expected to deal with 160,000 people a year.
Each victim or witness will be assigned one of 57 case officers as a personal point of contact, who will inform them of developments in their court cases.
Victims of crime often complain that their voices are not heard and that they are left in the dark about what happens to the person who committed the offence.
The new service promises to change that by informing them of developments in the case.
It will also provide information and guidance to witnesses who will give evidence in court.
Based on a pilot scheme running since November 2012, it is expected the Victim and Witness Care Unit will deal with around 23,000 victims of crime and 137,000 witnesses each year.
However, there will not be any face to face engagement, as the information will be provided by phone or email.