Northern Ireland Electricity cuts workforce by 120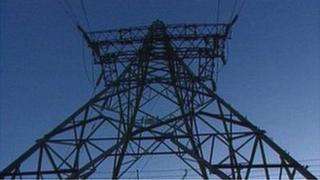 Northern Ireland Electricity is to cut its workforce by 120, a move it blames on the need to make "a significant reduction" in its operating costs.
The company - which runs the region's power grid - has begun discussions with staff and unions.
But a spokesperson said: "There will be no compulsory redundancies."
NIE currently employs about 1,200 people. In April, the competition watchdog overruled NIE's plans to raise prices in order to upgrade the grid.
Instead, a determination from the Competition and Markets Authority will lead to household bills falling by a total of £10 by September 2017.
NIE said the voluntary redundancy scheme "was in response to a significant reduction in its operating cost allowances under the recent price control determination".
The Competition and Markets Authority was called in to settle a dispute between NIE and the Northern Ireland Utility Regulator over how much should be spent on the power grid over the next five years.