1,500 race in Londonderry's Walled City marathon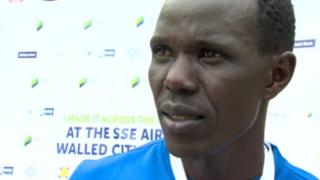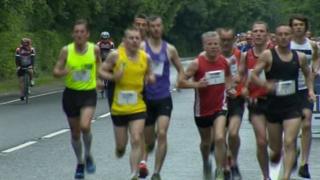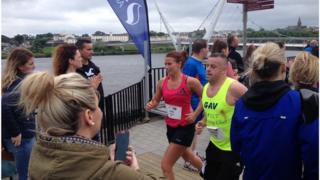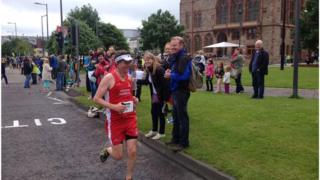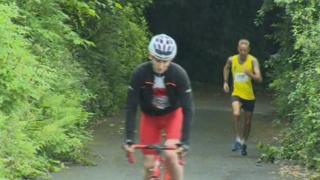 Derry's Walled City marathon has been won by Kenyan, Freddy Keron Sittuk.
He crossed the finish line at Guildhall Square shortly after 11:00 BST, completing the course in two hours, 25 minutes and 47 seconds.
About 1,500 athletes from Northern Ireland and across the world atook part in the race.
It began at the Everglades Hotel at about 08:30 BST on Sunday, just three days after a firebomb exploded there.
It damaged part of the lobby in the hotel. Dissident republicans were blamed for the attack.
Deputy First Minister Martin McGuinness addressed the runners before the race start.
The course takes in many of the city's landmarks, including the Peace Bridge.
Last year was the first time a marathon was held in the city for almost 30 years. It was organised to coincide with Derry becoming the UK City of Culture.