Sports coach Patrick McQuillan convicted of abuse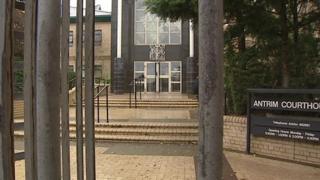 A sports coach has been convicted of sex abuse crimes which took place over a 15-year period.
Patrick Francis McQuillan was convicted of the offences at Antrim Crown Court.
The father of four, from Moyle Avenue in Ballycastle, was convicted of a total of 38 offences including indecent assault and gross indecency with or towards a child.
The offences involved six victims on different dates between 1985 and 2000.
He originally faced a total of 51 child sex abuse charges.
The scout master, who was also involved with the St John's Ambulance as a first aid worker, was known as a GAA coach but Antrim county chairman Jimmy Murray has said McQuillan was not a coach for the organisation.
McQuillan was acquitted of one charge of indecently assaulting a girl and 10 other charges involving five of his male victims.
The jury also failed to reach verdicts in two others counts and were discharged from having to bring in a decision on one of the charges.
One of his victims, who did not want to be named, said going to the police was "absolutely the best decision I have ever made in my life".
The man, who was first abused when he was aged about 10, said he had believed he was the only victim when he went to the police.
However, following his example other victims came to tell their story.
McQuillan will be sentenced next month.