Bangor firm Whale sold to US-based Brunswick Corporation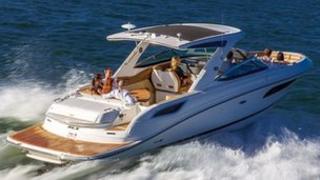 The County Down manufacturing firm, Whale, has been sold to the US-based Brunswick Corporation.
Whale makes pumps at its facility in Bangor and has an annual turnover of about £15m.
It was owned by its management team of Patrick Hurst, Wesley Hanson and Robert McFarland, who took it over in 2008.
The new owner, which specialises in boats and marine engines, is listed on the New York stock exchange and has an annual turnover of more than £2bn.
Whale will be integrated into Brunswick's marine parts & accessories division.
Brunswick's chief executive, Dustan E McCoy, said the deal would allow Brunswick to broaden its product portfolio in parts and accessories and help expansion into new markets.
The terms of the deal were not disclosed. Whale was advised by Belfast solicitors Tughans.
Whale can trace its origins back to 1810 when it began life as Munster Simms Engineering.
During World War Two, the firm started making brass pumps, the specialism on which today's business was founded.
The company has been growing over the last five years and has sale offices in England, the US and Sweden.