Accused Patrick Maughan 'broke out of Rutland jail in 1996'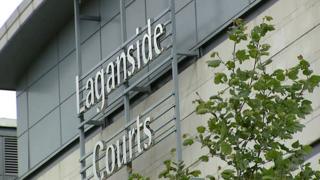 A man stopped for suspected motoring offences in County Down had escaped from an English prison nearly 20 years ago, the High Court has heard.
Patrick Maughan, 53, allegedly cut wires and fled from an exercise yard at Stocken Prison, Rutland, in 1996.
He was stopped on a road near Hillsborough on Friday 20 June 2014.
Maughan of St Margaret's Park, Dublin, faces charges of being unlawfully at large and driving without a licence or insurance.
His bail application was turned down as the judge said it was impossible to release someone with an outstanding prison sentence to complete.
The court was told that he escaped along with another prisoner while serving a sentence for stealing caravans.
It is understand he travelled to the Republic of Ireland and then moved to south Armagh.