Translink reports a drop in profits for last financial year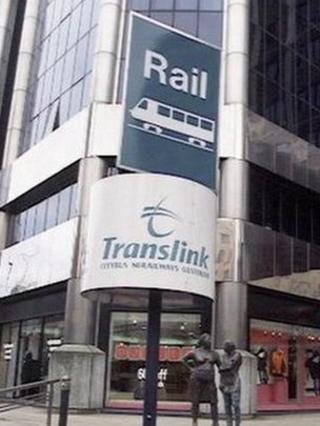 Bus and rail operator Translink has reported a drop in profits for its 2013/14 financial year.
The company's latest accounts show that in the year to 30 March, it recorded a pre-tax profit of £0.3m.
That was down from a comparable figure of £9.1m in the previous year.
Translink put the reduction down to a number of reasons including reduced funding from the Department for Regional Development (DRD) for pension contributions.
It also said the previous set of results, including one-off gains from the sale of land, was partly responsible.
The transport business had budgeted for a £5.8m pre-tax loss due to an expected cut in the amount of funding it gets from DRD to fund concessions, such as free travel for pensioners.
Translink said it would face budgetary pressures in future if these concessions were not properly funded.
Currently about a third of Translink's finances come from the public purse, but funding has been cut in each of the past two years.
It now expects to make a loss of £9.3m in the 2014/15 year because of those funding cuts.
Regional Development Minister Danny Kennedy froze Translink's fares until the end of 2014. It is yet to be announced if fares will go up in 2015.
In the most recent year, Translink said it carried 79.4m passengers across rail and bus services in the most recent period, up from 78.5m a year earlier.
This was mostly due to an increase in fare paying passengers choosing to travel by bus or train, it said.
The number of journeys taken on NI Railways was up 15% to 13.1m, which Translink said was the highest since the 1960s.
Passenger numbers on Metro and Goldline bus services increased by a small amount, but Ulsterbus services reduced slightly.
Translink's accounts also showed it was holding £56m in cash reserves.