Belfast Office Properties posts £143m loss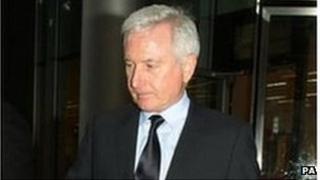 The main Northern Ireland company of Paddy McKillen, the high-profile property developer, made a loss of £143m in 2013.
The large loss at Belfast Office Properties was due to a write-down in the value of its properties.
Almost all Northern Ireland commercial property firms have had to write down the value of their investments.
This has been in recognition of the impact of the property crash.
Belfast Office Properties owns the Ards shopping centre and the Waterfront Plaza office block in Belfast.
It also controls the Forge shopping centre in Glasgow, which is probably its most valuable asset.
Most of the write-down appears to relate to the Forge. A note in the accounts states that the Forge Limited Partnership made a loss of £106m in 2013.
The write-down means that the firm's liabilities now outweigh its assets by £153m.
The firm has £221m of loans from Ulster Bank and Bank of Ireland, which are held on a demand basis.
The accounts state that the directors expect the loans to be renewed and adds that they are in discussions with other investors and lenders.
Mr McKillen has been involved in a number of high-profile legal cases, including one to retain Claridges hotel.
He co-owns Belfast Office Properties with the County Tyrone developer Padraig Drayne.