Londonderry nose-biting case: Former Irish soldier facing prison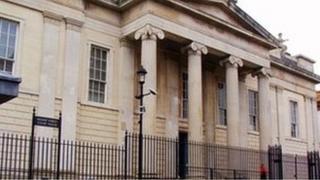 A former Irish soldier, who admitting biting a 35-year-old Algerian man's nose last year, has been told by a judge he will be going to jail.
Barry Fitzgerald, 25, of Doire House in Carrigans, County Donegal, pleaded guilty to the attack on his victim in Waterloo Street in Londonderry.
As part of his bail conditions he was banned from entering the city.
The restrictions, however, were relaxed at Londonderry Crown Court on Tuesday to allow him to go to a job interview.