Mark Durkan: Revenue and Customs created jobs threat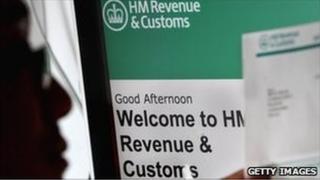 Fears are growing for more than 40 jobs at Londonderry's main tax office.
The Revenue and Customs department has invited 44 staff at the office on the Duncreggan Road to apply for voluntary redundancy.
However, Foyle MP Mark Durkan has accused Revenue and Customs of engineering the job losses in offices in Londonderry, Enniskillen and Newry.
He said HMRC had withdrawn services then told customers there was no demand for them.
A HMRC spokesperson said the redundancies were brought about by more people doing their tax business online.
"An increasing number of customers are choosing to do business with us through our online services," the spokesperson said.
'Created situation'
"This change has seen the nature of our work shift away from the mass processing work to the more specialist, but less labour-intensive, roles required in effective policing of the tax system.
"As a result, some areas of our work do not require as many staff, so we are inviting 44 staff in Londonderry to apply for voluntary redundancy."
Mr Durkan claimed the department had created the situation.
"The office here in Derry and in Newry and in Enniskillen have been put very much in the front line of the direct cuts planned," he said.
"But the way in which the HMRC has gone about this is unfair.
'Must be saved'
"They have engineered a particular situation where, on the one hand, they are telling customers, no more enquiry centres, no more face-to-face services at local offices like this.
"And then they say the fact that there are no face-to-face services means that customers don't want it, that demand is changing, people want to go online."
Sinn Féin MLA Maeve McLaughlin said jobs at the three tax offices must be saved.
"This is clearly an equality issue. These offices in Derry, Newry and Enniskillen are in nationalist areas and employ predominantly women," she said.
"Loss of these jobs would have a disproportionate impact on women in nationalist areas.
"As well as the impact job losses would have on staff, it would also lead to a reduction in services for local people with concerns over personal tax."