Campaign to raise awareness of childhood heart defects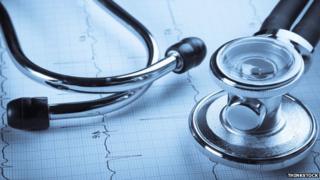 Every year, 13 children with heart defects in Northern Ireland die before they reach school age, according to the British Heart Foundation.
The charity has launched a new campaign to raise funds for research that could save those children's lives.
Next week, about 150 children with congenital heart defects are due to start school in Northern Ireland.
Three children in Northern Ireland are born with heart defects every week, the foundation said.
The BHF said people living in Belfast were three times more likely to die from heart disease than those living in the south of England.
The British Heart Foundation said heart problems remained the most common defect at birth, with 1,400 children in Northern Ireland going to school every day with a heart condition with which they were born.