Alec Jamison murder: Man, 61, released without charge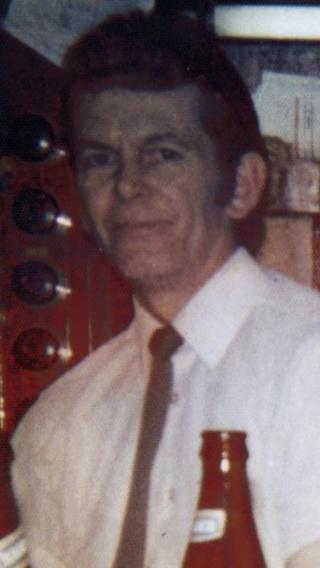 A 61-year-old man arrested in an investigation into the murder of a barman in the Shankill Road area of Belfast 38 years ago has been released without charge.
The body of Alec Jamison, 47, was found in a derelict house at Argyle Street on 5 March 1976. He had been shot.
He had been reported missing a week earlier by his family.
The case was reopened by the Serious Crime Branch when detectives received new information.
The man was arrested in Crumlin on Tuesday. He was released later that evening.
The officer leading the investigation, Det Ch Insp Justyn Galloway, said: "Alec Jamison was well-known in the Shankill area as a barman. He had worked in the old Salisbury Bar on the Shankill Road and that is the last place he was seen alive.
"Alec was in the bar on Saturday 28 February 1976 and was in the company of a group of men. A week later his body was found with gunshot wounds in a derelict house at Argyle Street.
'Ruthless'
"I am aware that Alec was involved with the UDA and that he may have been in dispute with or fallen foul of some of its members. This is one line of enquiry which we will pursue."
Police have issued a photo of Mr Jamison in an attempt to "jog people's memories" about what had happened to the father-of-eight.
"I appreciate this happened a long time ago, but I believe there are still people in the area who will remember Alec and may have information about what happened to him," said Det Ch Supt Galloway.
"I am appealing to anyone who saw Alec between the time he was in the Salisbury Bar on Saturday 28 February with a group of men and when his body was discovered in Argyle Street on Friday 5 March to contact police.
"New information has been made available to us. I believe there are people in the community with more information which could help us progress our inquiries further. Despite the passage of time, we will act on any information given to us.
"I would ask people in the Shankill to look at Alec's photo and remember a man who worked in local bars providing a service but who ended up being ruthlessly murdered, leaving eight children without a father."