DUP calls for north Belfast parades inquiry before talks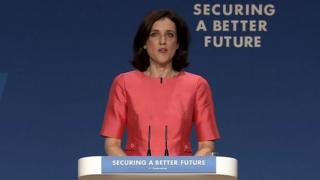 The DUP has said it is not prepared to move forward with inter-party talks until a decision is made on an inquiry into parades in north Belfast.
Northern Ireland Secretary Theresa Villiers announced plans for fresh talks on Sunday.
The talks will focus on flags, parades and the past, and will involve both the British and Irish governments.
Jeffrey Donaldson said she needed to respond first to unionist proposals on parading.
'Internal matters'
"We are very clear, we have put a proposal to the secretary of state and she needs to respond to that," he said.
Speaking on Radio Ulster's Good Morning Ulster on Monday, he also said his party had made it clear that matters internal to Northern Ireland - welfare reform, parades and flags and emblems - were "exclusively a matter for the Northern Ireland and the UK governments".
"I don't think the Irish government will want to be involved, but if there was any question of them being involved, then we would make it clear that is simply not on," he said.
Alex Maskey, Sinn Féin, said his party was going to be positive in terms of trying to resolve issues, but rejected Mr Donaldson's view that the Irish government would not be involved.
"In our party, we are anxious to get a solution, let's see what the two governments come up with.
"Bear in mind that Theresa Villiers and Charlie Flanagan, on behalf of the Irish government, made this announcement, let's get the talks," he said.
"It is important that we get around the table as soon as possible and sort out the problems bedevilling our efforts."
The Social Democrat and Labour Party (SDLP) has said the creation of a panel of inquiry into parading in north Belfast should not be a precondition for unionist involvement in the new round of inter-party talks.
'Foolish'
SDLP leader Dr Alasdair McDonnell said: "I don't know what's in the DUP mind, they may be trying to raise it as a precondition but quite frankly its one of the issues that needs to be dealt with within the talks.
"Quite honestly, putting in preconditions is foolish at a time like this," he added.
BBC NI political reporter Stephen Walker said the new talks process would not be a repeat of previous ones.
"One insider said to me that the government would not take the parties to some big house in the country," he said.
"I was told these talks would be business like, I was told they would be low key and that there would be no hot house atmosphere.
"A source said there was a real hope that the talks, taking place in Belfast, could provide real substance before Christmas."
Precise details of how a new talks process would work will become clear after the secretary of state has discussions with the five main parties and the Irish government.
Last year, US diplomat Dr Richard Haass and his associate, Dr Meghan O'Sullivan, failed in their attempts to reach all-party agreement about the issues of past, parades, flags and emblems.
On Monday afternoon, Dr Haass welcomed news of fresh talks in a tweet.
"Welcome news of #northernireland talks on flags, parades, past," he tweeted.
"V much hope all leaders prepared to make difficult but necessary decisions."