Are opportunities being taken in NI health crisis?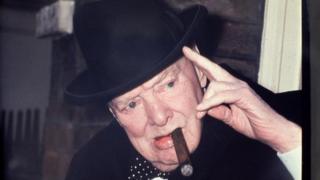 It was Sir Winston Churchill who first said: "Never let a good crisis go to waste".
Then, he was referring to the alliance between himself, Stalin and Franklin D Roosevelt, a union that led to the formation of the United Nations and, according to Mr Churchill, offered numerous opportunities in the midst of a crisis.
While not quite the United Nations, it would seem that those in charge of health in Northern Ireland are also making good out of a crisis.
For decades civil servants have striven to reduce the number of hospitals and centralise certain services but there was always something or someone in the way of making it happen.
After all, over the past three decades, which health minister or political party would dare close a ward let alone a hospital even though it was obvious too few staff and resources were available to run it?
In fact, 12 months ago, each of the health trusts warned they were working towards a deficit. But at no time did anyone tell them to stop spending.
Now there is a "crisis", it is out of the politicians' or ministers' hands and they can claim they have no other option but to centralise, regroup, consolidate or shut services, albeit temporarily.
The last major facility to "temporarily" close was the emergency department at the Belfast City Hospital. That "temporary" move was three years ago.
The financial situation looks unlikely to improve. In fact, some health officials are already describing 2016/17 as meltdown for the health sector.
The new chief executive, Valerie Watts, said the service can no longer afford to "limp along". Instead, she has called for forward-thinking and planning for further budgets.
Ms Watts said this would not have happened in Scotland where she previously worked in the public sector.
A rude awakening perhaps.