East Belfast security alert declared a hoax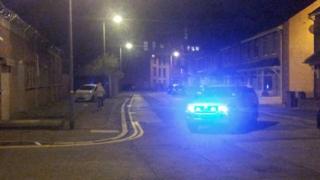 A security alert that resulted in the evacuation of a number of homes in east Belfast was a hoax, police have said.
It began on Wednesday evening, following the discovery of a suspicious object in Imperial Drive.
Imperial Drive and Ravenhill Avenue were closed to traffic as Army bomb disposal officers examined the object. They declared it to be a hoax.
Insp Gordon Wilkinson said: "I would like to thank the residents for their patience and co-operation."
DUP Councillor Adam Newton said it was the second alert within the area in the past few days.
"Those who created this alert have nothing to offer the community and treat the wishes of elderly residents and families with contempt," he said.
"There is no logical reason for such actions and not only will residents be upset and annoyed but the time of the police and the bomb squad is wasted."