Colin Duffy reported to PPS for allegedly directing terrorism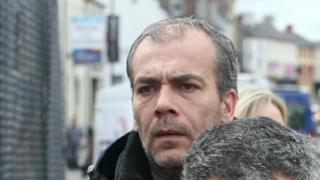 The high-profile republican Colin Duffy has been reported to the Public Prosecution Service on suspicion of directing terrorism.
The 46-year-old from Forest Glade in Lurgan, County Armagh, was arrested on Tuesday.
He is already a remand prisoner in Maghaberry jail, County Antrim, facing separate charges of IRA membership and other alleged terrorist offences.
Police went to court on Tuesday seeking permission to question him.