Brake: One motorist fined every 24 minutes in Northern Ireland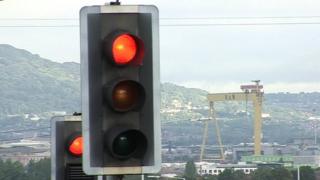 One driver is fined every 24 minutes in Northern Ireland for either speeding or failing to stop at a red light, the road safety charity, Brake, has said.
The charity worked out the statistic based on the number of fixed penalty notices issued during 2013.
Over the course of last year, a total of 22,051 fixed penalties were served on motorists caught speeding and running red lights in Northern Ireland.
Brake highlighted the issue as it launched its Road Safety Week campaign.
The aim of this year's campaign is to tackle "selfish driving" across Northern Ireland.
The charity's deputy chief executive, Julie Townsend, said: "When drivers use roads without care for others the consequences can be tragic and horrific - people killed and badly injured, lives ruined forever, because of a moment of impatience or selfishness."